In Which...(15 days of genteel adventure)
It's mid-December. The days are short, the nights are long, and I spend a disproportionate amount of time staring at the total darkness and wondering why I choose to live so far north. (*Seriously--isn't it about time we Earthlings did something about straightening out that pesky tilt*??) Then I see the news and realize that the total darkness is doing its best to become metaphorical as well as literal reality.
So I start to look around for light and warmth. But not the holiday-themed stuff that's everywhere this time of year. Instead, I think back to when the days were long and sunny and warm...and it just so happens that six months ago, I was having a series of extremely genteel adventures at a bed&breakfast in Oxford, which I faithfully Facebooked in appropriate manner. In case I am not alone in this need for summer-flavored light and cheer (and also so they're all in one easily accessible place), I'm going to spend the last fifteen days of December re-living the last fifteen days of June...now with new, bonus material!
Three bits of necessary background: 1) I was in Oxford for two weeks of research and writing, and so had booked a room in an AirBnB house in Jericho; 2) everyone on FB had just been passing around How to Tell If You're in a Jane Austen Novel, by the ever-amazing Mallory Ortberg; and 3) my hair was a particularly resplendent shade of pink.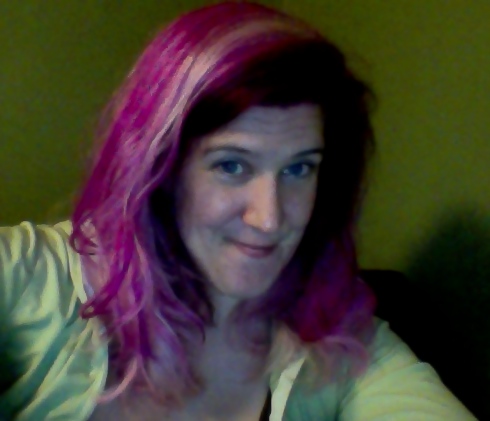 (me, the day I left for Oxford)
The Original Facebook Post:
June 15:
I DO NOT MAKE THIS STUFF UP.
As I arrived today at the house where I'll be spending the rest of my time at Oxford, the landlady flung the door open, took one look at me, and immediately called upstairs, "Gentlemen! Come and meet our new lady! And SUCH a lady!!" She then proceeded to introduce me to the other two lodgers: Bernard, whom she dismissed as "doing something with computer science" and Greg, who was enthusiastically recommended as someone with whom I could expect to have "many fascinating conversations" about medieval history. From the flutter that she gave Greg's introduction, I can only imagine he has at least 500 a year.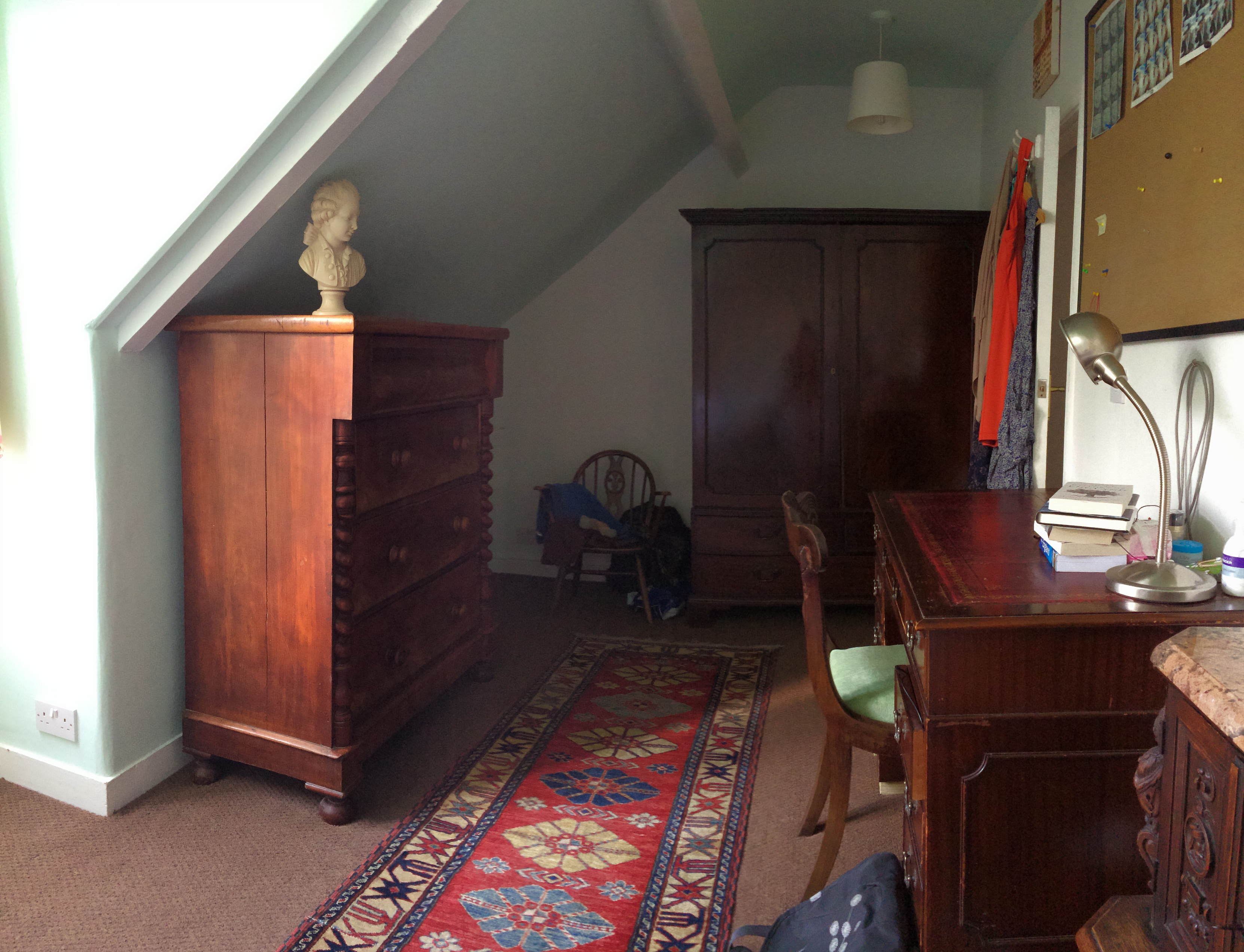 (my attic room)
Oh! When she showed me my room, she also made sure to point out that if I had a lover, he could stand on the street below and call up to me. She might be a bit of a romantic.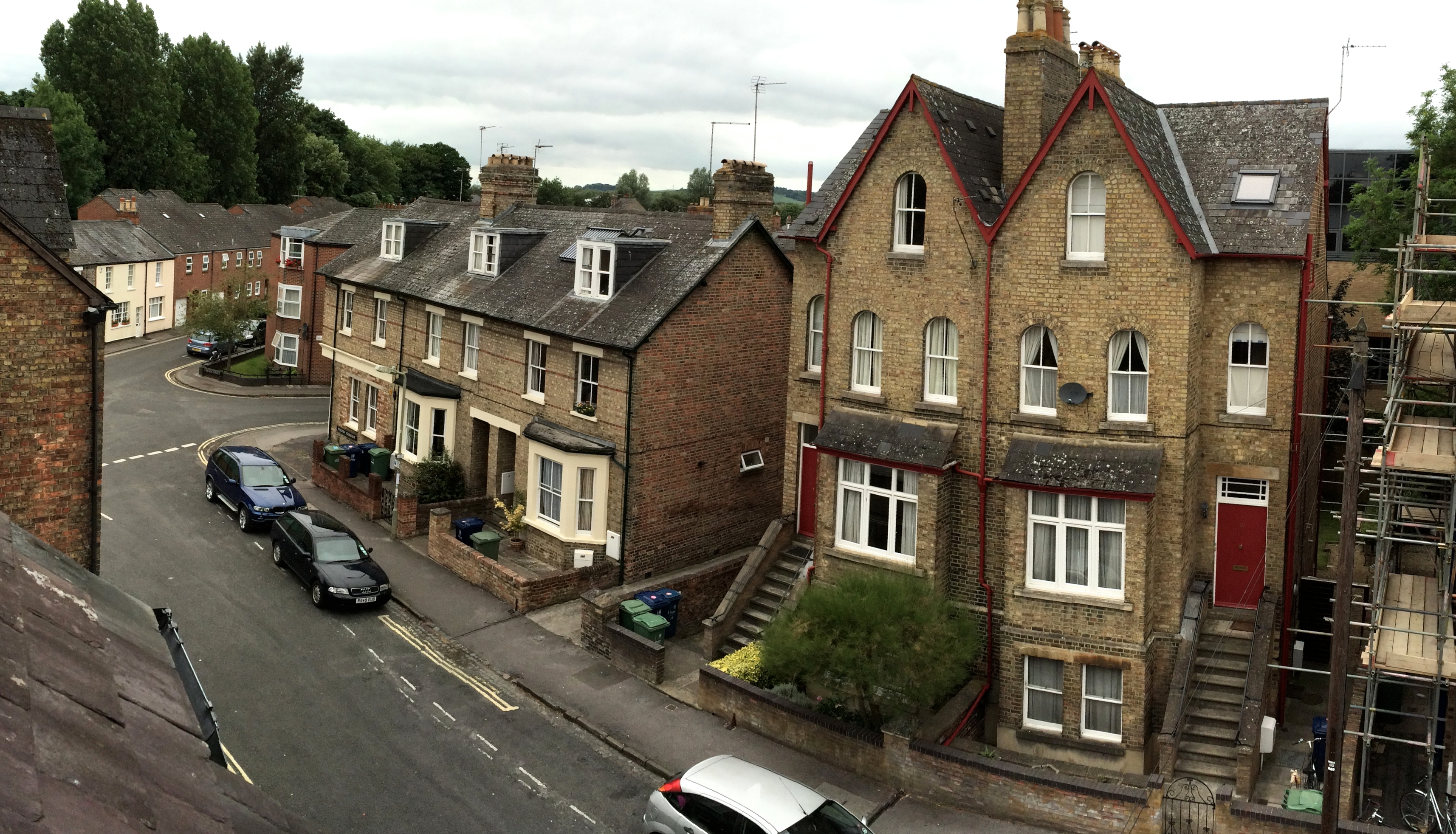 (view of said street from my room, including sidewalk for potential suitors and Port Meadow if you squint off in the middle left distance)
Little did I suspect that this simple post would be the introduction to an epic that would include a revolving cast of characters and high drama involving drains, jam, and bread allowances!
Until tomorrow...